Climate
Youth Climate Summit 2022: A Virtual Workshop Series
March 1st, 8th, 15th, and 22nd, 2022
Tuesday, March 01, 2022
3:30pm - 5:30pm Eastern Online Event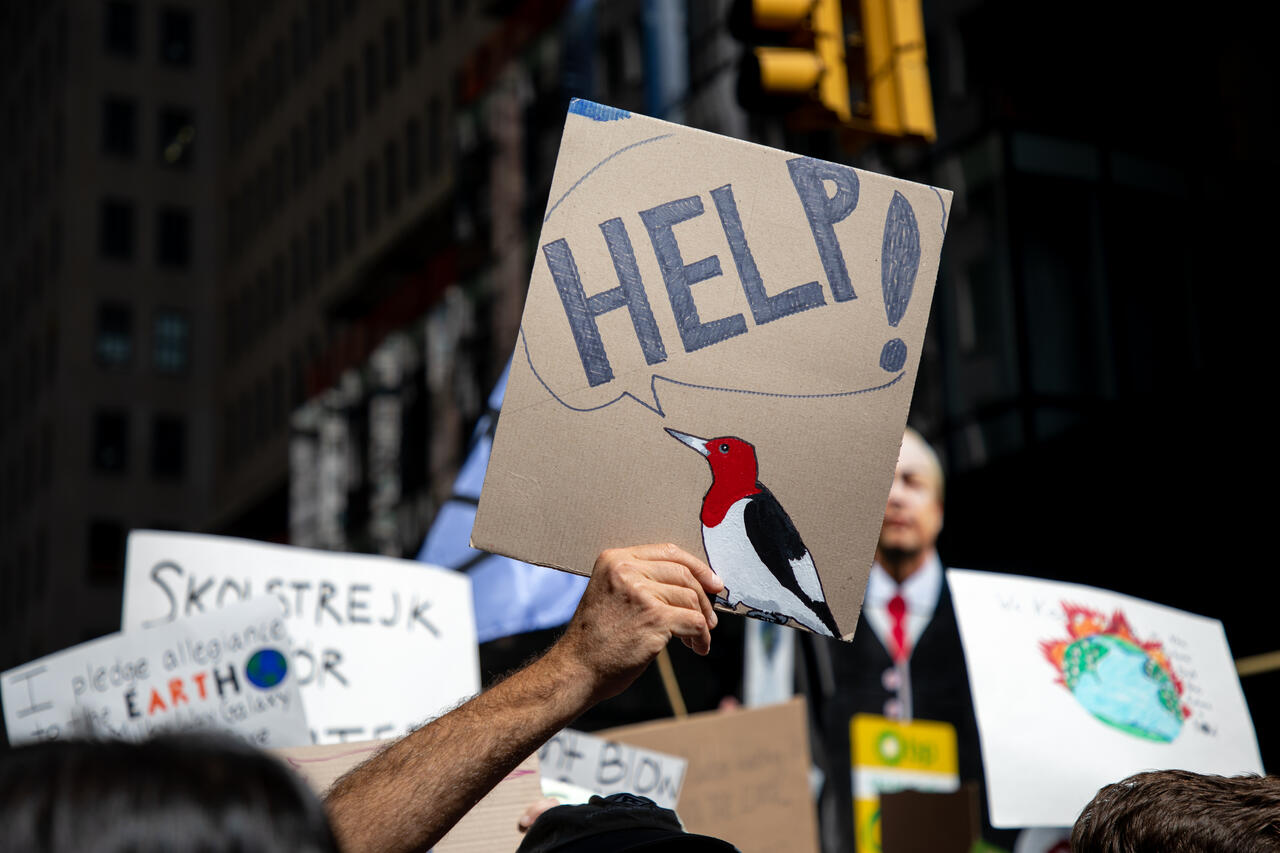 Attention students in grades 7-12th- you're invited to a unique opportunity to learn about climate change and how to advocate for your future. Join Audubon for a free virtual Youth Climate Summit workshop series to learn about climate science and create change in your school and community through a Climate Action Plan.
Brought to you by Constitution Marsh Audubon Center and Sanctuary and Audubon New York, this interactive conference will allow students to explore climate change, its impacts, and community solutions. Participants will work in teams to design their own Climate Action Plans to put to work in their schools and communities. Through science exploration, action planning, and interactive workshops, students will gain a greater understanding of climate change and how to make a difference while engaging in a peer-to-peer education environment.
The Youth Climate Summit is open to ALL school cohorts, afterschool, and other extracurricular groups. We also welcome individual students to attend.
Join us and discover how you can make a difference for the future.
Funding for this program is provided through a personal donation from Douglas Bloom.
Program Fee: FREE
Open to ALL middle and high school aged students grades 7-12
Pre-registration is required through a school advisor using this online registration form
AGENDA
March 1st
3:30 Welcome
3:50- 4:50- Guest speakers from University of Orange
4:50-5:10 Intro to Climate Action Plans
5:10-5:20 Breakout groups
5:20-5:30 Wrap up
March 8th
3:30 Welcome
3:50-4:50 Climate Science by Dr. Brooke Bateman, National Audubon Society's Director of Climate Science
4:50-5:15 Student Climate Action Plan successes and challenges
5:15-5:30 Wrap up
March 15th
3:30 Welcome
3:45-4:30 Advocacy Training by Erin McGrath, Audubon New York's Policy Manager
4:30-4:50 Climate Action Plan brainstorming
4:50-5:10 Share out on CAP ideas/timelines
5:10-5:30 Next steps for Climate Action Plans
March 22nd
3:30 Welcome
3:45-4:45 Social Justice workshop by Alliance for Climate Education
4:50-5:20 Student Summit Reflection
5:20-5:30 Summit Wrap Up
For more information about the Youth Climate Summit or Youth Advisory Council, contact Rebecca Schultz at rebecca.schultz@audubon.org or 845-265-2601.
Photo: Luke Franke/Audubon