Program
Environmentalists on Olana: Rise and Shine Bird Walk with Constitution Marsh Audubon Center & Sanctuary
Saturday, June 26, 2021
10:00am - 11:00am Eastern Hudson, New York
Location Details
Olana State Historic Site
5720 Route 9G, Hudson, 12534, NY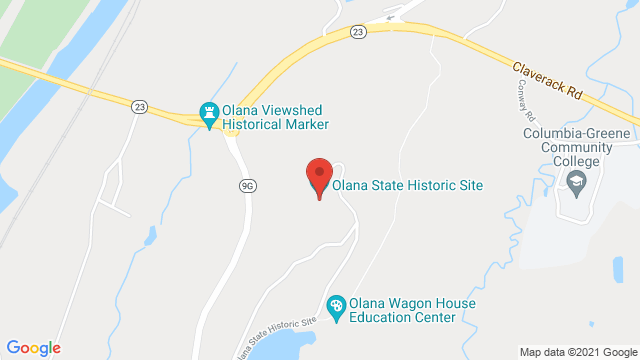 Rise and shine with Constitution Marsh staff for a guided bird walk around Olana. Participants will walk the perimeter of Frederic Church's landscape and learn more about the birds that will be calling the Hudson Valley home for the season.
During this program, local environmentalists and ecological stewards will lead walking tours of Olana, engaging participants in the work of their organizations and providing new insights into Olana's 250-acres. By connecting their expertise with Olana's physical landscape, each visiting environmentalist will provide a deeper understanding of Olana as not only an artist-designed landscape, but a resource for immersive explorations in our environment and appreciation of the natural world.
Fee: $15 per person, $10 per person for Olana members (Audubon members and donors can register for the program for the Olana Member price of $10 using the discount code "Audubon21"​
This program is presented in conjunction with the collaborative exhibition, Cross Pollination: Martin Johnson Heade, Frederic Church, Thomas Cole, and Our Contemporary Moment. Cross Pollination is created by Thomas Cole National Historical Site, The Olana Partnership at Olana State Historic Site, and Crystal Bridges Museum of American Art, Bentonville, Arkansas.
Constitution Marsh Audubon Center and Sanctuary is a unique and beautiful tidal marsh located in Putnam County, New York, and serves as vital natural habitat in the Hudson River Estuary. It is situated on the east shore of the Hudson River, just south of the village of Cold Spring. The center conducts nature education programs for visiting groups, bird studies, invasive species management, and habitat restoration efforts.