Important information about your visit.
Where do I park and where do I go?
Public parking is allowed only in the designated area at the intersection of Warren Landing Road and Indian Brook Road. Space is very limited and may be occupied by visiting school groups. The lot can fill up quickly on busy weekends. Please obey the parking signs and do not park anywhere along the shoulder of Indian Brook Road or block access to nearby private driveways, as you may be ticketed or towed. From the parking area walk to your right, and follow the blue trail markers down Warren Landing Road. Please stay on the road and trail to avoid trespassing, as we are bounded by private property.
What time can I visit the Marsh?
You can visit the Marsh as space allows and walk the trails between 9 am and 6 pm. Please contact us if you would like to make arrangements to visit outside these times or arrange a group visit. The Nature Center is open Tuesday through Sunday from 9 am to 5 pm, with limited hours during the winter. Trails may be closed during the winter, depending on icy conditions.
What are the trail conditions?
We are a small facility, with a round-trip hike of about one mile. The terrain here is typical of the Hudson Highlands, and there are sections of the trail that are steep and rocky. Sturdy footwear is important and flip-flops and glass containers are not allowed on the trail. Drinking water in a reusable water bottle is highly recommended. Hazards may include ticks, inclement weather, stinging insects, poison ivy and the occasional copperhead, so please plan accordingly.
Is hunting, fishing or swimming permitted in the Marsh?​
No. The marsh is a wildlife preserve and our activities are focused on the study and protection of the natural world. Please be aware that hunting may take place nearby the Marsh during the appropriate season. More extensive hiking and other outdoor recreational opportunities can be found in the area's excellent New York State Park system.
Can I bring my dog or other pet with me?
​No dogs or other pets are allowed. Pets can foul the trails, disturb other visitors and wildlife. Scenic Hudson's West Point Foundry Preserve in the village of Cold Spring is nearby, and allows leashed dogs.
Are any areas of the marsh difficult for walkers with disabilities?
Yes. Sections of the trail are steep and rocky. Please call ahead if you have a disability and would like to visit, so we can provide some helpful information.
Are your canoes for rent?
No, they are not for rent. We do offer guided tours of the Marsh at certain times in spring, summer, and fall. To learn more about our canoe programs, including fees and age requirements, please visit the programs page or call us at (845) 265-2601.
Can I bring my own canoe or kayak into Constitution Marsh?
You may, but please note public access is NOT at the Audubon Center, but is provided at Scenic Hudson's Foundry Dock Park in Cold Spring. Considerable planning is necessary, please visit our Paddling the Marsh page for important safety information and other information.
May I take a picnic lunch on my walk?
Yes, but please pack out your trash and recyclables. Please note that glass bottles or containers are not allowed on the trails.
Should I call if I find a sick or injured animal?
We cannot take any sick or injured wildlife. Please visit NYSDEC's website for appropriate information.
How you can help, right now
Protect Birds and Nature
Help Constitution Marsh Audubon Center & Sanctuary protect birds and nature. Your donation provides the foundation for this work.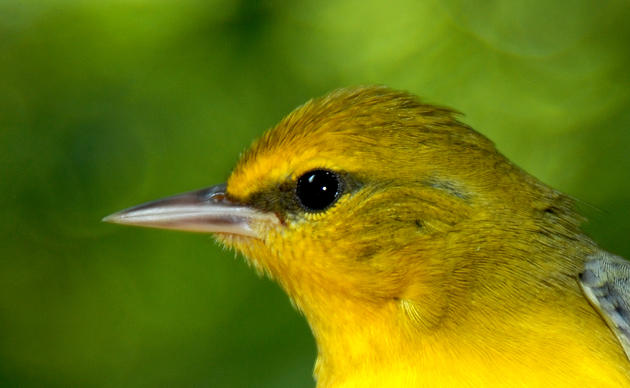 Take Flight with Us
Sign-up today to receive Audubon New York's monthly e-newsletter and important action alerts.