Surround yourself with nature in the protected waters of Constitution Marsh
Access into Constitution Marsh from the Hudson River is available from Scenic Hudson's Foundry Dock Park in the nearby village of Cold Spring. There is no public launch for paddlers at the Audubon Center. Careful preparation on your part is essential for a safe and enjoyable trip, and to protect fragile areas and sensitive wildlife. Please review these important rules:
Familiarize yourself with tide stages, weather forecasts, and other safety precautions before your trip. The tide is variable and governs all entry into the marsh.
Access is permitted only under the north railroad trestle into Constitution Marsh as the tide stage allows. This area often has swift currents.
NEVER cross over the railroad tracks for any reason. It is dangerous and illegal.
Do not enter the marsh at or near low tide.
No motors of any kind are allowed in the marsh.
There is no hunting, fishing, plant-picking, or other collecting of any kind. Constitution Marsh is a wildlife sanctuary and all plant and animal life are protected by State and Federal Law.
Please do not bring dogs or any other pets into the wildlife sanctuary.
Keep group sizes to a minimum. Paddle through the marsh slowly and quietly to increase your chances of seeing wildlife and to minimize disturbances to animals and other visitors.
Stay to the main channels or the marked water trail and avoid narrow or dead-end channels to limit disturbance to wildlife.
Do not attempt to walk, wade or swim in the marsh. The vegetation is very fragile and easily crushed.
To avoid trespassing, please do not land anywhere along the wooded shoreline, unless there is an emergency.
Signs will clearly post the dates when the marsh will be closed to all visitors at certain times of the year. Please respect our efforts to protect migratory wildlife.
Consult the Hudson River Water Trail Guide for extensive information about paddling on the Hudson River.
How you can help, right now
Protect Birds and Nature
Help Constitution Marsh Audubon Center & Sanctuary protect birds and nature. Your donation provides the foundation for this work.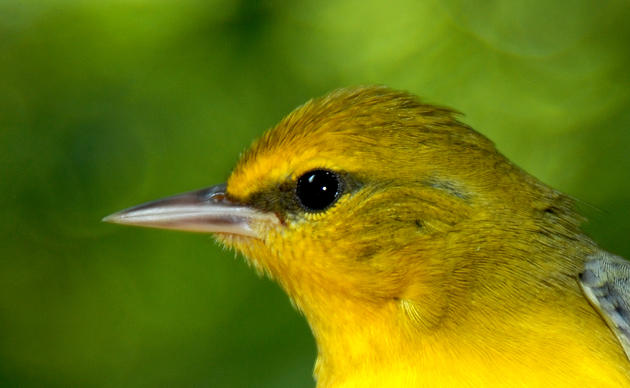 Take Flight with Us
Sign-up today to receive Audubon New York's monthly e-newsletter and important action alerts.