Guided Canoe Trips and Public Programs
Guided Canoe Trips
Discover the fascinating habitats of the estuary with us!
Our interpretive canoe programs focus on the nearshore environments of the tidal Hudson River, especially the natural history of Constitution Marsh and the surrounding Hudson Highlands. It's easily the best deal around, as our own expert Audubon naturalists lead you through winding channels lined with tall, elegant marsh grasses, searching for hidden wildlife. Enjoy the physical activity and beautiful scenery, and learn the secrets of the Sanctuary.
Reservations are required for all canoe trips, as is a nominal fee of $45 for adults; $40 for seniors, students, and Audubon members; and $30 per child ages 7-15. (Children under age 7 are not permitted on our canoe trips). We provide the canoes, paddles, life jackets, and a safety lesson precedes the trip. At least one adult with paddling experience must accompany each canoe. Trips are tide and weather dependent, and normally last between two and three hours.
Our Guided Public Canoe trip schedule is as follows:
August 3rd, 12:00-2:30 pm
August 4th, 2:30-5:00 pm
August 18th, 2:30-5:00 pm
August 24th, 5:00-7:30 pm
August 25th, 5:30-8:00 pm
September 14th, 10:30 am-12:30 pm
For reservations, fees, special parking instructions or more information, call (845) 265-2601, extension 102.
If you are planning a kayak or canoe trip through the marsh on your own, public water access is provided at the Foundry Dock Park in Cold Spring, and NOT at the Audubon Center. Before entering the marsh, please review our Kayaking in the Marsh page for a safe and enjoyable visit.
Public Programs
All programs require a reservation and space may be limited. Please call ahead of time at 845-265-2601 x102 for questions, reservations and special parking instructions.
Saturday, June 1 7:30 am: Turtle Walk at Boscobel House and Gardens Join us bright and early at Boscobel's scenic overlook to hear from Constitution Marsh Audubon Center and Sanctuary staff and meet some impressively big, local snapping turtles. Learn about the natural history and seasonal habits of these amazing animals. After the lively presentation, guests are invited to stay for a guided bird walk. While ambling through Boscobel's woodland trail—a tranquil mile with river views—participants will learn about local bird identification, song, and habitat. Bring a pair of binoculars, some sturdy shoes, and a listening ear. The event ticket includes admission to 68 acres of Boscobel's gardens and grounds. Rain or shine. Complimentary coffee, juice, and cider doughnuts included. For tickets, please visit https://90304.blackbaudhosting.com/90304/Turtle-Talk
Sunday, June 9th 9:00 am: Guided bird Walk at Buttercup Farm Audubon Sanctuary
Saturday June 15th, 9:00-1:30 am: Let's Go Birding Together Hike at Constitution Marsh.
June 17th through June 23rd: Join us for Pollinator Week! Details to come!
Saturday, June 21st, 8:30-10:30 pm: Guided Nigh Hike of Constitution Marsh
June 29th,9:00 am: Rise and shine with Westchester County Photography and Constitution Marsh on June 29 at 9:00 a.m. for a photo-nature walk around Constitution Marsh Audubon Center and Sanctuary. Take this opportunity to learn more about the Marsh, to practice nature photography techniques, to network with other photographers and to simply enjoy being outside with other nature lovers.Open to all photographers from the iPhone photographer to advanced photographers. Space is limited and Registration required.
How you can help, right now
Protect Birds and Nature
Help Constitution Marsh Audubon Center & Sanctuary protect birds and nature. Your donation provides the foundation for this work.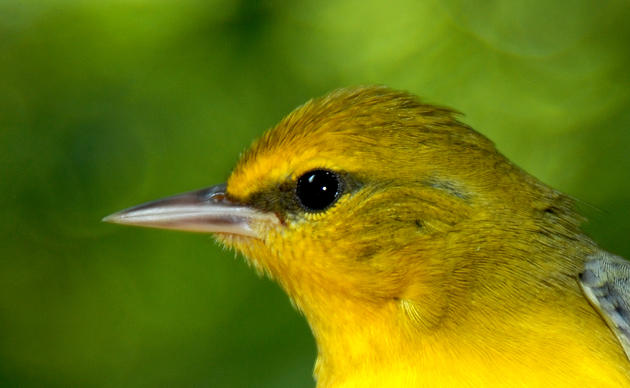 Take Flight with Us
Sign-up today to receive Audubon New York's monthly e-newsletter and important action alerts.